Former President Obama took to Twitter on Wednesday to release a statement congratulating his fellow Democrats on their midterm election victories.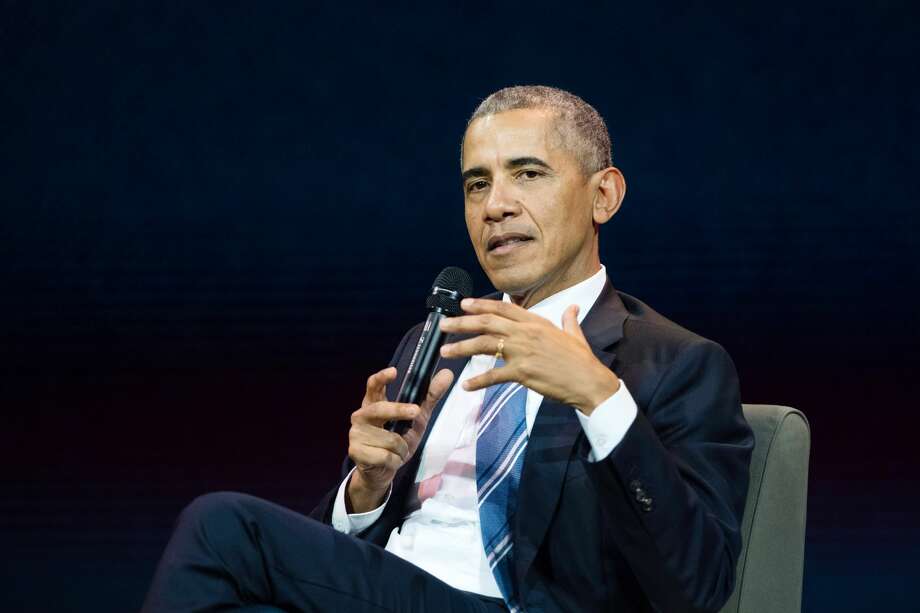 He praised in particular the seats acquired by female and minority candidates, veterans and young people, and the hard-fought races in deep-red states.
Obama cotinuned on to say that he and former first lady Michelle Obama "couldn't be prouder" of alumni from his administration who were successful in their campaigns on Tuesday evening.
"Even the young candidates across the country who fell short have infused new energy and new blood into our democratic process, and America will be better off for it for a long time to come," he stated.
Congratulations to everybody who showed up and participated in our democracy in record numbers yesterday. The change we need won't come from one election alone – but it is a start. Last night, voters across the country started it. pic.twitter.com/gNk4WkeJUn

— Barack Obama (@BarackObama) November 7, 2018
Democrats are scheduled to gain 35 seats and seize control of the House, though their gains fell short of the "blue wave" that many were hoping for. Republicans expanded their control of the Senate, with two close races still being taken into account as of Wednesday morning.
Voters elected to office a record-high number of women to the House, alongside several minority "firsts" including the youngest woman ever appointed to Congress, the first two Native American women and the first two Muslim women to be elected.
In his heartfelt remarks, Obama boasted the voter turnout and the success of multiple progressive ballot measures, including minimum wage increases, Medicaid expansion, and voting rights.
The leader, who made several appearances for Democrats on the campaign trail, expressed his optimism that the nation will "return to … honesty, decency, compromise, and standing up for one another," before cautioning that the fight is far from over.
"Our work goes on," Obama wrote. "The change we need won't come from one election alone — but it is a start."
Here's how Americans reacted:
Dude i miss u

— jazmine vera ☯ (@jazminesays_) November 7, 2018
Pres Obama, thank you for coming to Michigan. I'm sure that your presence made an impact on Michigan Voters. We still trust you!!

— Yvonne Jackson (@the6jacksons) November 7, 2018
The people & the World are truly grateful to you Mr Obama. It's always a pleasure listening to your speeches, the empathy and understanding you show makes a huge difference. You have a great ability to make all of us listen, so we thank you💕

— Tove (@cabinair) November 7, 2018
COMMENT BELOW
LET US KNOW WHAT YOU THINK
Sponsored Content